The Performance Podiatry team assesses patients with up to date knowledge, experience and the latest technology. Our goal is ensure all foot and leg complaints from patients of any age or stage of life are met in a professional and supportive manner, and are dedicated to providing each patient with the most comprehensive podiatric care available.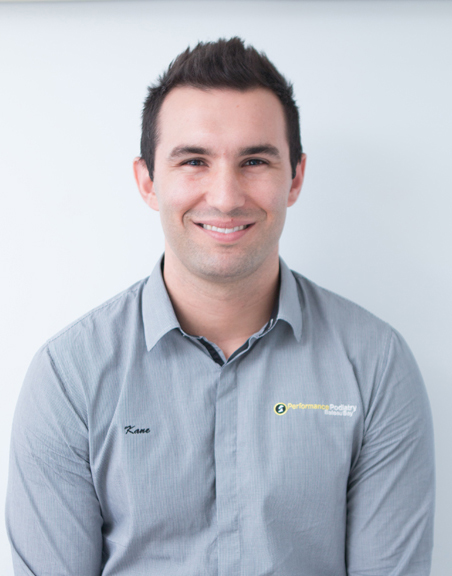 Kane Feeney – B.App.Sc (Podiatry) M.A.Pod.A
Member of the Australian Podiatry Association and Sports Medicine Australia.
Growing up on our beautiful NSW Central Coast at nearby Forrester's Beach, Kane loves all that the Central Coast has to offer. Since graduating from the University of Western Sydney in 2006, Kane has gained extensive knowledge and experience working in both private practice and in hospital environments. In 2008 Kane decided to branch out and start a new podiatry practice in Bateau Bay – Performance Podiatry. The name "Performance Podiatry" was chosen to represent the keen scope on sports injuries and podiatry biomechanics. Indeed Kane's passion for podiatry is only matched by his love of all things sport related!
Growing up, Kane was an aspiring rugby league player and a runner. Playing a few years in the lower grades for the Sydney Roosters and North Sydney Bears, he has now switched his attention to golf and is keen to hit that elusive eagle shot!
From his love of sports Kane has a particular interest in treating people with sport related injuries. He is also dedicated in treating patients with heel pain and has a great success rate in resolving heel pain both in children and adults.
Kane is trained in the use of 1064 Laser Nail therapy for onychomycosis (toe nail fungus), and has current accreditation to undertake Laser Nail surgery to treat toenail fungus. He has also done further study and training in acupuncture and dry needling for podiatrists and uses this as an adjunct in his treatment regime where needed.
With a gentle approach and easy going manner Kane is the ideal choice for your foot and ankle health.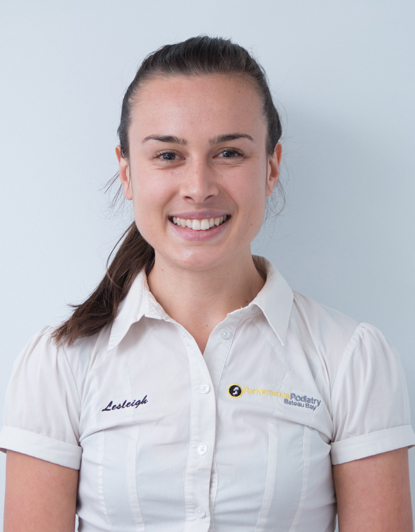 Lesleigh Creech – Bachelor of Podiatry M.A.Pod.A.
As the newest member of the Performance Podiatry team Lesleigh was an impressive student in 2013 at Performance Podiatry Bateau Bay and after completing her degree was offered a full time position at the practice.
Lesleigh grew up in Lake Macquarie and enjoyed competing in a variety of sports. She has competed in hockey, cross country, athletics and soccer at both state and national level. This started her keen interest in podiatry and sports therapy. Lesleigh has a passion for using podiatry acupuncture and dry needling techniques in her treatment regimens for musculoskeletal pathologies of the lower limbs and feet. She strives to improve the overall health of our patients by focusing on preventing, diagnosing and treating all conditions of the foot, ankle and lower leg. She is a member of the Australian Podiatry Association and Sports Medicine Australia and bright and enthusiastic member of our specialist team.
Simon Bourne – Bachelor of Podiatry (Member Australian Podiatry Association)
Simon joined the team in 2015, and has been an enthusiastic new force at our clinic. Simon became a podiatrist in 2013 and currently works part time for PPBB.
Simon also works in the public podiatry system which gives him a wealth of knowledge in higher risk podiatry care. He has a keen interest in all areas of podiatry but has a passion for diabetes neurological/vascular foot assessments, wound care, general podiatry and running injuries. Simon grew up just outside of Canberra and performed ballet for nearly 20 years, but now happily lives on the Central Coast and enjoys running with his spoiled dog 'Meggsie'. Simon enjoys improving people's quality of life through their foot health.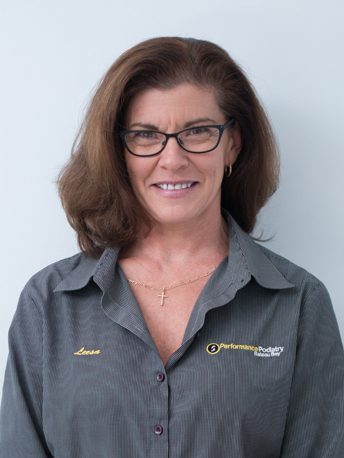 Leesa is our full time Office Administration Manager. Leesa has over 20 years experience in health care administration and has been with Performance Podiatry since it's opening in 2008. Leesa is very knowledgeable in podiatry administration and is always happy to help with bookings and any questions you may have.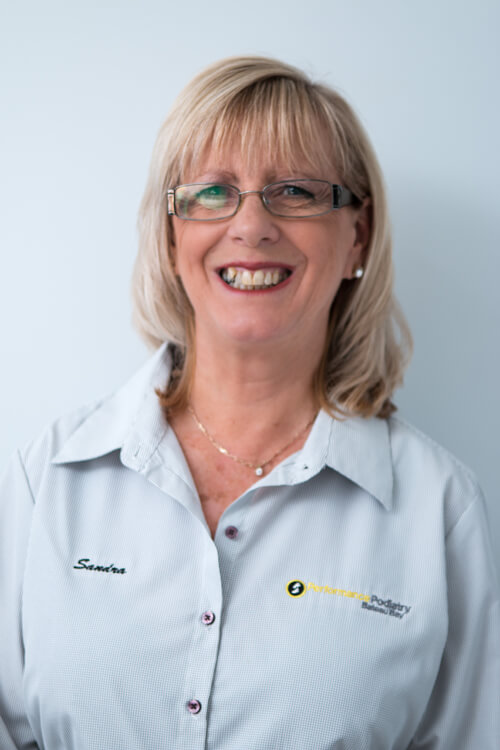 Sandra is our casual Office Administrator and has been with Performance Podiatry for over 3 years. Sandra is very knowledgeable in podiatry administration and is more than happy to help with bookings and any questions you may have.
Keeping the Central Coast on its feet